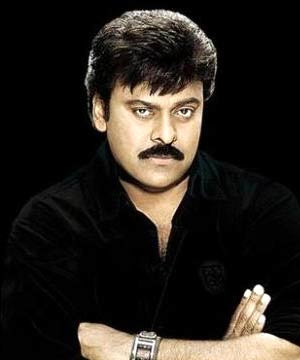 Megastar and M.P.of Rajyasabha Mr.
chiranjeevi
celebrated his birthday on 22nd August in New Delhi. In connections with this, he has given mini interviews to T.V.channels. Interestingly, he has almost given a clarity on two burning issues about him. Check out the details of those two issues.
* ABOUT HIS POLITICAL FUTURE: Chiru made it clear that many of his fans and followers are wishing that he would be the future C.M.of A.P. Although, he said that there would not be any replacement of C.M.Kiran right now, it was clearly evident that Chiru is targeting only C.M.post but not any other post. With this, political analysts also might get the clarity on why Chiru hasn't been the Central Minister so far.
ABOUT DOING 150TH MOVIE: Chiru said that he would do 150th movie, only when he gets a very good subject to do. Otherwise he would not act in movies. In other words, he indirectly revealed that he would not do any movie. If that is the case, some of his fans might be disappointed. To avoid their agony, Chiru hinted that he would be the future C.M., so that his fans would get satisfaction.
BOTTOM-LINE: Having watched the interviews of Chiru in T.V.channels, many analysts are expressing their opinion that Chiru has got tremendous political knowledge and the skills which are needed to become a good politician. On the other hand, as per the aired news, it is known that the Congress Party will take on the election battle in 2014, under the captaincy of
chiranjeevi
only, but not anybody else