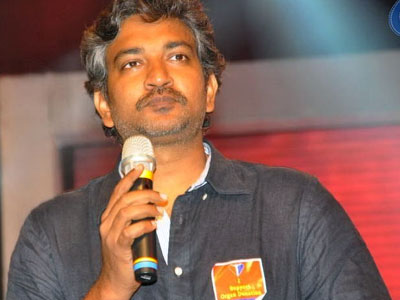 Is ace director SS rajamouli against some of the star heroes of tollywood? His statements and tweets have been suspicious for some days. However, it is almost evident that he is against some of the heroes of tollywood and had indirectly showed his hatred on them attempting a different flattery over Prabhas in 'Rebel' audio release function.rajamouli said Prabhas was elected the youth icon in a survey. He did never talk negative on any hero or the director. Many people felt that rajamouli should not have believed those bogus surveys. The survey details are as follows.
WHAT ARE THE DETAILS OF THAT SURVEY?: This survey was conducted by a young politician's Telugu newspaper for Hyderabad people only. 1000 people having the age of 13 to 19 were participated in the survey, as told by the paper. Surprisingly, the newspaper did not reveal the details of the samples and where the survey was conducted. As per this survey, Salman is greater than Amitabh Bachchan. Prabhas and Mahesh are greater than Pawan Kalyan. Modi is greater than Manmohan( Politics).
WHY rajamouli MENTIONED THAT SURVEY?: rajamouli's next project hero is Prabhas. Moreover, it was gossiped that Jr.NTR and heroes of mega family are not in good terms with rajamouli and so rajamouli gave the above speech to give a shock to his 'anti' heroes.
BOTTOM-LINE: Frankly speaking, Prabhas definitely deserves the status of one of the youth icons of tollywood but not the only number one.