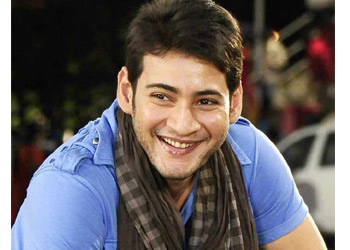 prince mahesh babu
is riding high with the back to back hits in the form of 'Dookudu' and latest 'Businessman'. It is also a known thing that his 'Pokiri' was proved as industry hit at the box office then, while his 'Dookudu' was settled at the industry's second biggest hit after 'Magadheera' now. Surprisingly, none of the movies of Mahesh created all time record shares in three areas of the state so far and those areas are, Ceded, Nellore and Vizag.
Although his 'Pokiri' created an all time record in getting 40 crores share in its full run by defeating 'Indra's' 33 crores share, the movie couldn't beat the all time record shares in Ceded, Nellore and Vizag. In Ceded area, the movie could collect only 5.50 crores share, while 'Indra' was leading with Rs.7 crores share then. In Nellore, the movie could collect Rs.1.10 crores share while, Indra was on top with 1.30 crores share. In Vizag area, 'Pokiri' collected Rs.2.90 crores full run share. However. Chiranjeevi 'Tagore' collected Rs.3.50 crores share and 'Indra' collected Rs.3 crores share.
As far as 'Dookudu' is concerned, the movie crossed the industry hit 'Magadheera's shares in Overseas only. In other areas the movie couldn't come near to the shares of 'Magadheera'. Consolidating, Prince has to prove his mettle in Ceded, Nellore and Vizag areas and hope, he can easily achieve this task through his forthcoming projects.