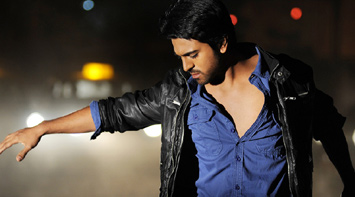 Comparisons between 'Magadheera' and 'Eega' or contributions of Rajamouli and ramcharan to the industry records of 'Magadheera' have already got a solid answer only if Sampat Nandi and 'Racha' are taken as a case study. Yes, ramcharan is obviously a Born Mega Star with duty allocated to take the Mega Legacy forward. Ever since Chiranjeevi missed cinema field, Fans started to feel the same Mega Pride in both Charan and Pawan. So, 'Magadheera' might be a directorial wonder from Rajamouli but it's the Star Power of ramcharan which took movie to the Everest Peak of Success.
If 'Magadheera' was to be credited into Rajamouli account, surely 'Racha' will question against it? By the time 'Magadheera' was made, Rajamouli has a solid following similar to the craze what we have seen yesterday for 'Eega.' Yes, Rajamouli is a brand but director Sampat Nandi did not possess any such value before making of 'Racha' which actually stood in top 3 industry records and that too at a time when ramcharan's career was questioned with a dropped 'Merupu' and a flop 'Orange.' So, the answer is there within. A director's duty ends only with making the product readied for release. Then, it's the Star Stamina of Hero which rules the judgment.
Experimental Projects might have to rely on a Director's Name and Fame but Mass Commercial Movies always stand upon a Hero's Craze and Following.