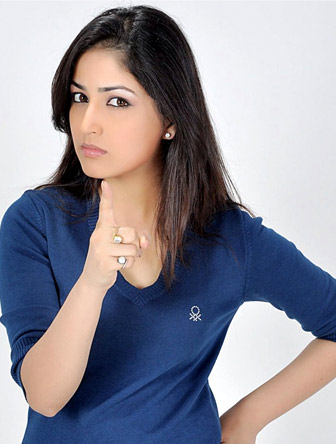 Post the success of contemporary sperm subject 'Vicky Donor,' actress yaami gautham has been riding a high wave. Despite not being too well-versed with the language, recently she started participating in the shoot for bilingual 'Gauravam.' While the makers thought it best to shift dates so as to provide Yaami with more time to learn the language, being a thorough professional Yaami decided to take it up this as a challenge and learn both Tamil and Telugu simultaneously in very short time.
Film being a bilingual didn't hinder Yaami's performance. She became very fluent in Telugu and Tamil winning the respect of entire cast and crew. Without going for a proper coaching, Yaami used to sit with script and with the team to work on her lines until she got them right. By the end of shoot, Yaami not only delivered the dialogues like a professional but she also became very good in speaking fluently.
'As I am a North Indian, it was a challenge to learn Tamil and Telugu but I was really determined to get the basics right. Also I am grateful that the team has been very supportive,' Yaami said.